Blog News
SYHO (Stitch Your Heart Out) II
Date Added: 06/11/2010
The insertion of new products, the changes in our website and the Festa del Ricamo have completely absorbed our attention in the last few months.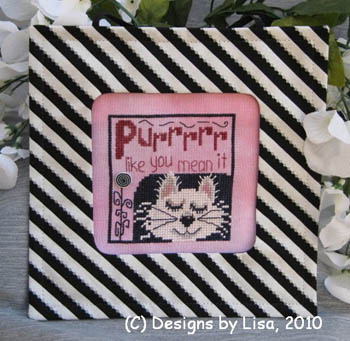 For such a reason we have put a bit aside the SYHO (Stitch Your Heart Out) initiative, which, independently from the posts on our blog, is now at its fifth step. After the February chart, Glendon Place, and the March one, Cherry Wood Design Studio, the American SAL has proposed for April the Established with love chart by Blue Ribbon Designs. For May, by contrast, we have the Designs by Lisa with the kitty of Purr Like You Mean It. And for the current month, here is the chart by Homespun Elegance Ltd: Heart is the Spirit of the Home.
With the aim of let people know and prevent heart and blood diseases, this special SAL is carried on until January 2011. If you want to know something more, just read this intro post.
Login to add a comment or reply.