Blog News
Two books from Isabelle Vautier
Date Added: 10/26/2009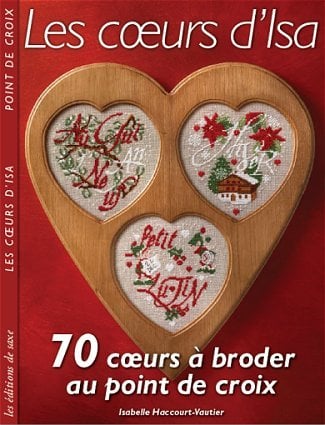 Here are some other recalls of the Festa del Ricamo. We will dedicate a post to all of the guests who, in these three years, have enjoyed the meetings of the Casa Cenina's Staff and our friends in the beautiful scenery of the Santa Flora in Arezzo.
In 2008, from France has come Isabelle Haccourt-Vautier, one of the most famous cross-stitching designer. With her, Renato Parolin presented at the Festa the book they had written together, "Amitiées Croisées", which means "Stitching Friendships".
Isabelle explained to us that the book had been written and drawn without meeting each others. During our Festa they met for the the very first time, after a lot of months of mails and phone-calls. So we had the chance to witness their first meeting: hugs and smiles between two friends who share the same stitching passion.
We can find all the beauty of this friendship in their book which, after two years, is still one of our bestsellers.
And, always talking about books, Isabelle has also published the new book "Les Cœurs d'Isa", which is far from the single bleu and red colors of "Amitiées Croisées" and which represents entirely the Vautier style as it collects 70 hearts from the collection "cœurs calligraphiés". Lots of hearts: seasons, colors, parties and so on. A wonderful idea for a present!
Login to add a comment or reply.