Felting needle in polyethylene and steel. Perfect for needle felting projects and to be used with Woolcandy sucre threads.
Dimensions: 14,5 cm.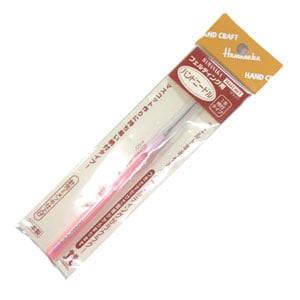 There are 0 opinions about this product. ... Perhaps yours is still missing?
If you like » Felting Needle « we suggest to you also ...
Customers who bought this product also purchased ...
Top
>
Haberdashery & Acc.
>
Needles & co.
»
Felting Needle
From:
Hamanaka