Sweet Child Resting
It contains the heat-transferable pattern which must be ironed (only once) on all types of fabrics (preferably cotton or mixed cotton) and the instructions for embroidering, washing and cutting each detail.
Note: The image on the right is an example of how you can use the included patterns which are represented in the following image: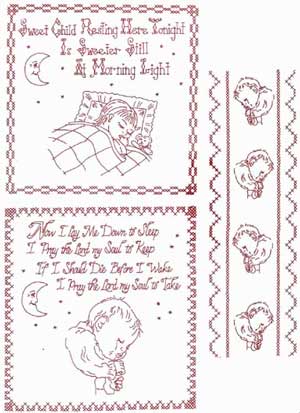 Immediately Avalaible


There are 0 opinions about this product. ... Perhaps yours is still missing?
If you like » Sweet Child Resting « we suggest to you also ...
Customers who bought this product also purchased ...
Products to consider - Suggested according to what other customers are viewing now
Top
>
Charts & Leaflet
>
Lace Tales
»
Sweet Child Resting
From:
Lace Tales