The product (Pine Needles Designs - Behind the Scenes) you have been looking for is not available in our catalog and/or it has been cancelled and it probably will not been restocked. We are sorry!
Behind the Scenes (Quilt)
Book/Pattern by McKenna Ryan. In our catalog you will find all the materials (patchwork fabrics, threads, accessories) proposed in the book for the creation of these several projects.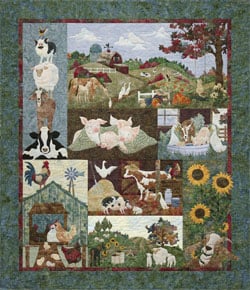 EAN: 642939209064

Read the post on this product in our blog
If you like » Behind the Scenes « we suggest to you also ...
Customers who bought this product also purchased ...
Pine Needles Designs - Bestsellers
Products to consider - Suggested according to what other customers are viewing now
Top
»
Behind the Scenes
From:
Pine Needles Designs