Promise - Batiks (Quilt)
Pattern by McKenna Ryan. In our catalog you will find all the materials (patchwork fabrics, threads, accessories) proposed in the pattern for the creation of these several projects.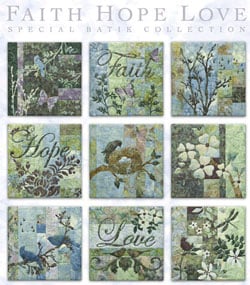 EAN: 642939110056
Immediately Avalaible (Limited Quantities: 1)


There are 0 opinions about this product. ... Perhaps yours is still missing?
If you like » Promise - Batiks « we suggest to you also ...
Customers who bought this product also purchased ...
Pine Needles Designs - Bestsellers
Products to consider - Suggested according to what other customers are viewing now
Top
>
Quilt & Patchwork
>
Bits and Bobs
>
Patterns
»
Promise - Batiks
From:
Pine Needles Designs