Houses and Birds
Combined with the Houses and Hearts chart (see related products), this chart is the first part of the panel "Houses, Hearts and Birds".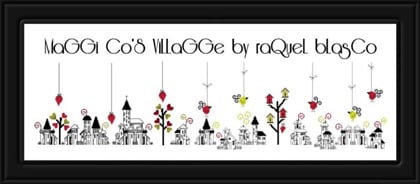 Immediately Avalaible


There are 0 opinions about this product. ... Perhaps yours is still missing?
If you like » Houses and Birds « we suggest to you also ...
Customers who bought this product also purchased ...
Raquel Blasco - Bestsellers
Products to consider - Suggested according to what other customers are viewing now
Top
>
Charts & Leaflet
>
Maggi Co's Village
»
Houses and Birds
From:
Raquel Blasco