The product (Zweigart - Butterfly 18ct - off-white) you have been looking for is not available in our catalog and/or it has been cancelled and it probably will not been restocked. We are sorry!
Butterfly is 18ct, 52% cotton / 48% rayon. Stitching area within square: 8"x8" (20cmx20cm)
Butterfly is better stitched only within squares. Wonderful for afghans and cushions.
The price is for a cut of about 106cm x 145cm. (3 squares x 4 squares)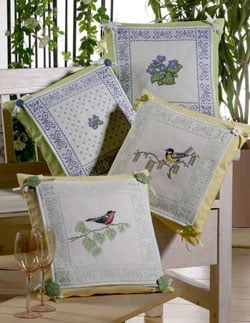 If you like » Butterfly 18ct - off-white « we suggest to you also ...
Customers who bought this product also purchased ...
Products to consider - Suggested according to what other customers are viewing now
Top
»
Butterfly 18ct - off-white
From:
Zweigart